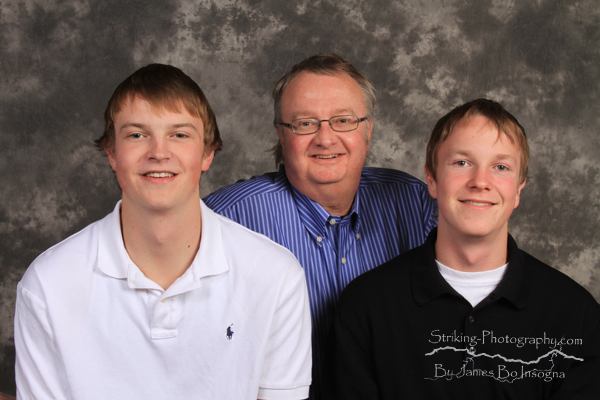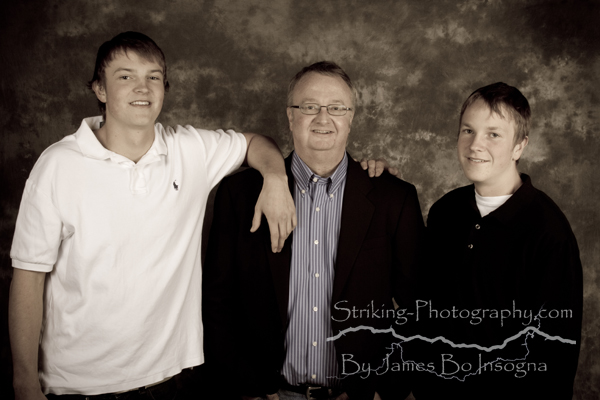 This was a photography family portrait session scheduled for outside by the lake.  But unfortunately the weather and wind  kicked up and did not make for a good photo session on-locations.  So we jumped into the studio.  I also give the option of doing both if wanted.  We want you to get the most out of your portrait session.  Our focus is always on you.
Give as a call at 303-834-2524
Bo has been a professional photographer for over twenty years. Working for magazines, doing professional portraits, photographing animals, product photography, real estate, a line of fine art prints and  commercial photography
When you do a photo session with
, you enter the no stress zone. Our pricing is very simple and affordable.
No stress, no pressure, no risk, is Striking Photography by Bo's guarantee. You'll love your new portraits or we'll give you your money back. Simple as that. Every client receives our 100% hassle-free money back guarantee. If you are not 100% satisfied when you see your new images we will either reshoot your session or refund any money you have paid. Simply put… we want you to be ecstatic over your images!
If you would like more information on our rates and specials please fill out the form below.  These rate are only available on-line for out Internet VIP customers. And you'll receive our free report "How to prepare for your photo session, what to bring, wear and what works best to get the most out of it." ( Please note We do not share your information with anyone.)